{"number_of_column":"3","number_of_column_desktop":"3","number_of_column_small_desktop":"1","number_of_column_tablet":"1","number_of_column_mobile":"1","auto_play":"true","auto_play_speed":"3000","scroll_speed":"600","pause_on_hover":"true","infinite_loop":"true","navigation":"true","pagination":"true","swipe_on":"true","mouse_draggable":"true","rtl_mode":"false"}

"If you want to sing better than you ever have, then working with Rachael Lawrence is a must — a no-brainer. Her coaching is a major part of the equation that allows me to sing 27 songs as Frankie Valli each night in Jersey Boys."
Joseph Leo Bwarie
Frankie Valli, "Jersey Boys" 1st National Tour

"I laughed, I cried…I sang! Rachael's approach is so playful and freeing that before you know it, you are singing. My whole life I thought I couldn't sing until I started working with her."
Kate Walsh
Dr. Addison Montgomery on Private Practice and Grey's Anatomy, ABC

"Studying with Rachael has completely changed the way I approach singing. Learning to sing just as I speak has already, in a very short amount of time, allowed me to save my voice and pick and choose just when I want to throw in a "wow" moment. It has given me the confidence to know I will be ready whenever, wherever, and feel great about how I sound. She has been a true 'voice saver'!"
Jenna Leigh Green
Nessarose in Wicked on Broadway, Libby on Sabrina the Teenage Witch, WB

"I would recommend Rachael Lawerence to anyone! Rachael was able to hear me sing through a song once and gave me immediate techniques to make it sound better. She has an impeccable ear and can pinpoint areas to improve right away. She gave clear simple adjustments that produced immediate results. Not only that, but sessions with her are super fun. She is incredibly encouraging and supportive. You leave a lesson feeling so confident. I would especially recommend her to people who aren't sure if they have a singing voice. Her studio is a totally safe place to play and learn and discover your voice."
Sarah Drew
April Kepner on Grey's Anatomy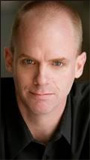 "Rachael Lawrence knows her stuff. She improves already great singers, and helps those who aren't singers sound like they've sung all their lives! Her attention to detail, professionalism, and overall awesomeness make her the go to girl in LA and New York for all things vocal!"
Matt Walker
Artistic Director and Performer, Troubadour Theater Company

"After five years of working with Rachael, I am convinced that she is the best vocal coach out there. What makes her so valuable as a singing teacher is her ability to communicate with her students as a fellow vocalist and performer and her vast knowledge in the world of music from piano playing and music theory all the way to songwriting and musical arrangements. I will never take lessons with anyone but Rachael"
Maren
Recording Artist

"Rachael Lawrence is fantastic. She has expanded my range, boosted my vocal self confidence, and changed my voice for the better. I have been singing since I was a kid, and she's the first person to help me hit notes I thought were impossible before. I've recommended her to many friends, and they've all loved her as well. I can't say enough nice things about her professionally or personally. She's a find."
Liz Vassey
Wendy Simms on CSI, CBS

"If it wasn't for Rachael, I would have quit singing a long time ago. Not only did she give me the instruction to give me confidence in my singing voice again, but she also encouraged and inspired me to continue down this path. Rachael is the reason I'm still singing….and loving it!!!"
Josie Loren
Kaylie Cruz, Make it or Break it ABC Family

"Rachael was my backbone during Cabaret. If it were not for Rachael I would never have been able to step one fishnet leg on that stage. She took me from zero to show time in no time and I was able to blast that show with no mic in a 200 seat acoustically deficient theatre while still being healthy.In later months I found out I have Hypothyroidism and Hashimotos Thyroiditis. This caused a lot of swelling in my neck/ thyroid and was aggravated by stress and tension. We focused on removing the stress from that area of my body through singing. The swelling decreased and I was able to quickly find my happy place whenever i felt tension creeping into my throat.She is incredible at really listening to you, both vocally and personally, and always creates a supportive and nurturing environment. She has a wealth of knowledge and experience in every aspect of this industry. From Broadway musicals to teaching piano to songwriting, I say for ANYTHING you need, go to Rachael."
Hannah Campbell

"Throughout my career I have coached with many but after working with Rachael Lawrence I was finally able to realize the extent of my range as a vocalist. The Speech Level Singing Technique has allowed me to hit notes more comfortably and consistently than ever before. As a stage performer, I am required to be at my best 8 times a week. Rachael has allowed me to be confident in that and has given me the tools to do my job the best that I can!"
Charl Brown
Jersey Boys, Las Vegas

"She turns actors and comedians into singers, and singers into better singers – all of which has increased the overall quality of our shows, the number of of people attending our shows and the critical acclaim received for our company. And to boot she is a blast to be around and knows how to make the process fun!."
Beth Kennedy
Producing Director and Performer, Troubadour Theater Company